Gut Health

Program
IN.FORM

Program
Healthy Gut Healthy Weight
---
The In.FORM Program is a program created by Nature's Sunshine to help create a healthier microbiome and focuses on restoring gut health. It is one of the best programs I have seen to help you create habits of health that can transform your health. This gut health program is going to help you build your health and reduce your weight the natural and holistic way. There is no need to panic. This program lasts for 90 days and it's very educational teaching you the skills you need to succeed. It's also fun, especially if you are like me and can sometimes laugh at yourself! All the programs focus on lifestyle, diet, and gut health and are tailored to achieve a slimmer mid-section. If you can give me 90 days - I can give you a leaner, more energetic, and healthier you! You have to admit that you aren't working as hard as you do to end up sick! Take advantage of this opportunity and focus on building health right now!
The Mid-Life Mid-Section Health Challenge
You may have noticed as you are aging your mid-section might be growing with you. Maybe you aren't able to eat as much or the same types of food as you used to. It seems you may have hit your mid-life mid-section crisis! I call it a crisis, because gaining weight in your mid-section poses a big risk to your health. This mid-section fat is known as visceral fat and it can increase your risk for heart disease, type 2 diabetes, certain types of cancer, as well as high blood pressure, cholesterol, and fatty liver disease.
Many of you may be familiar with the term metabolic syndrome. Metabolic syndrome refers to a group of characteristics that increase an individuals risk for developing heart disease, diabetes, and stroke. Risk factors include excess stomach fat, high triglycerides, not having enough good cholesterol, high blood pressure and high fasting blood sugar. If you have too many of these risk factors, you are said to have metabolic syndrome. The good news is that changing your lifestyle habits, your diet, and improving your gut health will greatly reduce many of these risk factors.
The IN.FORM

Gut Health Program

This programs offers a holistic and natural approach for improving your health and reducing your weight! It's true, if you change your diet, eat less and eat healthier your going to lose weight. What this program offers is information on why that happens. Knowledge is power and you are going to get that in this program and learn to maintain your weight as well as your health. It has a big focus on gut health and how our gut impacts our

health as well as our weight. After doing this program, you are going to be amazed at how great you are going to feel. I know if you implement the changes I am going to share with you during this program you are going to improve how you feel and start living again. Don't worry, you won't be alone, I'll be with you every step of the way. I am going to cover a new topic each week via zoom and email and we are going to keep in touch! After all, this is your journey!
What the
Program

Covers
What we can and can not eat and what to avoid for the first 90 days.
Setting Realistic Expectations.
Exercise why its important to Keep Moving.
Cleaning out your Pantry.
Gut Health - Digestion, Elimination, Repair and Replenish. Creating a Healthy Microbiome.
The Toxins that Reside Among Us and What they have to do with your Weight.
Protein - Why it's Important
Sugar and it's Dark Side
Emotions and Food
Stress and its Effect on Weight
Glandular & Heart Health
Mindfulness and Eating.
Social and Spiritual Support.
Bonus - Information on Balancing your pH.
Also
Included
Weekly Emails Covering the Above Topics
Access to our Member Area for downloads, videos and additional information pertaining to the above topics.
Weekly Zoom Calls.
Ability to call, email or connect for questions and personalized help.
---
Healthy Habits
Gut Health

Program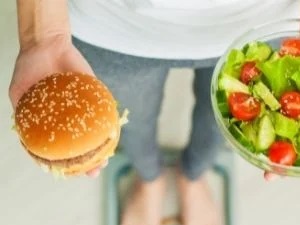 Participants of the Healthy Habits IN.FORM Gut Health Program are in compliance with our Disclaimer | Privacy Policy | Terms of Use.
---