Assessing Chronic Pain
by Dana Hinesly
Treatment trends and product insights
---
Assessing Chronic Pain is needed. On a daily basis, more than 75 million Americans wrestle with chronic or recurrent pain, a leading cause of disability and employee absenteeism, according to research published in the June 2008 issue of the Journal of General Internal Medicine—and modern medicine still hasn't figured out the best way to bring them relief.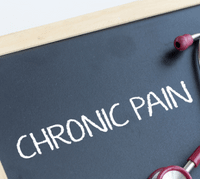 "We conducted this review of pain-management strategies because doctors, especially primary care doctors who manage the bulk of patients with chronic pain, are frustrated and want to know how to better alleviate what is often debilitating pain. Many of these physicians have not been well-trained in pain management or assessing chronic pain. And while many are paying more attention to pain than ever before, especially given JCAHO (Joint Commission on Accreditation of Healthcare Organizations) and Veterans Affairs mandates that pain be regarded as the fifth vital sign, they don't know what treatment will work for a given patient," says the paper's senior author, Matthew J. Bair, MD. Bair is an assistant professor of medicine at the Indiana University School of Medicine, a research scientist with the Regenstrief Institute Inc, and an investigator at the Roudebush VA Center of Excellence for Implementing Evidence Based Practice. "They want guidance, and we found very limited information."
The Pain Scale for Assessing Chronic Pain
Regardless of what research exists, determining the best, most appropriate treatment starts with identifying exactly what a patient's level of pain is, along with the impact it is having on his or her life.
"You can assess using the pain scale, but a lot of these patients are really pain-scaled to death, to be honest. So one thing that we implement is something called a 'patient-specific outcome measure,' " says Andrew Starsky, MPT, PhD, clinical assistant professor of physical therapy for Marquette University. In this approach, the patient and therapist work together to compile a list of five activities the patient is challenged by, such as picking up a child or getting into a car. Using the familiar 1 to 10 scale, a value is assigned based on capability - zero means there is no issue completing that activity, 10 means it can absolutely not be done because of pain. "The zero to 10 rating is something that they're familiar with, but you really need to refocus them as far as function; this gets them out of that pain-first universe and gets them into a function-first universe."
He adds that the literature has actually shown that a change of three to four points is clinically significant in those types of activities. This type of approach also puts patients in the driver's seat, according to Starsky.
"It helps them as far as remembering that, for example, getting in the car was a nine, whereas now, it is a six or five," he says. "So they start to see they're improving, not based on a pain rating, but their functional rating of those activities."
Changing the patient's focus is something Phil Page, PT, ATC, MS, CSCS, believes is critical for successful assessing of chronic pain and the treatment of pain.
Chronic Pain Treatment is Different
"[Treating patients with chronic pain] requires a little different approach than a patient in the acute or subacute phase of rehabilitation; in particular, it requires a more 'global' rather than 'local' viewpoint," he says, adding that clinicians traditionally view chronic pain by the 'body part' as any other condition, focusing evaluation and treatment only on the painful area of the body. "However, chronic pain involves the entire body both through the central nervous system and the myofascial system. As we learn more about the interconnectivity of the body, clinicians are starting to better identify dysfunction."
He gives the example of chronic anterior knee pain, which is often caused by muscle imbalances of the hip. "If clinicians only treat the pain at the knee and not the imbalance at the hip, the patient will continue to have problems. Therefore, it's important to include assessment of areas proximal and distal to the pain to look for dysfunction," Page says. "[But], probably the most important part of the assessment is to be aware of the psychological issues involved with chronic pain. … I think it's important to see if patients are coping with their pain well or not, so I sometimes recommend [that they talk] to a psychologist or social worker with experience in chronic pain."
The Perception of Pain
Mindy Marantz, MSPT, GCFP, begins working with patients using a team approach.
"The key to working with chronic pain is understanding that pain is a perception. What is a stubbed toe to me can be constant, 10/10 toe pain for someone else. Why? Chronic or persistent pain is in the brain." she says. "For whatever 'thumbprint' or unique experience that results in chronic pain for an individual, it's been found that chronic pain tends to respond better to an interdisciplinary or multidisciplinary approach and is documented as such in the literature."
As a result, her assessment begins with an interdisciplinary assessment from members of the pain team. This is an important step toward achieving long-term outcomes of independent self-management with chronic pain patients.
Such goals are "compromised when addressing only biomedical conditions without respecting the psychosocial contributions that influence coping, self image, and self-esteem," says Marantz, founder/director of Healthwell Physical Therapy Group with two clinics in San Francisco. "Socioeconomic, cultural, and educational forces all interact and come into play as the frequently complex medical histories of chronic pain patients are revealed."
Working in concert with other professionals transforms the goal of "curing patients" into "a delicate balance of self-management mind-body strategies, medication, and interventional management as needed, and the gradual relearning of movement awareness to optimize function and broaden the available world," she says.
BRIGHT PROSPECTS - Movement
With more than 75 million Americans dealing with chronic or recurrent pain, it should come as no surprise that the market of medications, methods, and devices to address it grows at a steady pace.
"A trend that's been around for a while and has been slow in taking effect is the multifaceted, multidisciplinary pain-treatment programs," Starsky says. Such treatments would involve a primary care physician, a mental health specialist, a physical and an occupational therapist, as well as a personal trainer. "Those types of programs can work really well if a patient decides to truly embrace the program, and the literature is really starting to show some promising things on exercise in chronic pain—even low-level, simple isometric exercise—on chronic pain patients."
Physical movement is key in controlling pain, Marantz agrees. A favorite approach is employment of the Feldenkrais Method™.
"It is absolutely brilliant for learning how to pay attention to small movements and notice how seemingly minute differences in execution are the difference between pain and no pain," she says. "Yoga is another practice of training the mind to listen to the breathing, and how the breath passes through they system with systematic positioning and postures."
In addition to specialized therapeutic exercise, Page is encouraged by research pointing to the role of the central nervous system in mediating chronic pain.
"It seems that chronic musculoskeletal pain is a symptom of a dysfunction of the sensorimotor system, rather than the musculoskeletal system. For example, recent research has demonstrated different responses and activation patterns in the brain in response to pain in patients with fibromyalgia and chronic neck pain compared to those without," he says. "This may lead to better management of pain by treating the cause of the pain (the nervous system) rather than the painful area itself."
FINDING WHAT WORKS
While there is no "magic bullet," one key to successful pain management is diligence.
"My favorite moment during team meetings is when the new pain fellows will report 'patient tried physical therapy and it didn't work,' " Marantz says, who works with Elliot Krames, MD, of the Pacific Pain Treatment Center. "He asks, 'What physical therapy didn't work?' If the patient told you 'medication' didn't work, would you inquire what medication?"
"Persistent pain means feathering out what has and hasn't helped and why," she says. "For this reason, I approach the evaluation and treatment of persistent pain with a fine-tooth comb, trying to understand each patient as a unique human being whose combination of life experiences requires an interdisciplinary team's medical breadth of knowledge, genuine understanding, and true respect for their complaints and concerns. People who are respected begin to respect themselves, and only then does healing really begin."
------------Dana Hinesly is a contributing writer for Physical Therapy Products ------------
Product Profiles
While alleviating chronic or severe pain is not an exact science, there are many proven methods for easing a patient's discomfort. A sampling of this over-the-counter market is provided here.
Empi
St Paul, Minn-based Empi distributes electrical stimulation and other orthopedic products used for pain management, orthopedic rehabilitation, physical therapy, fitness, and sport performance enhancement.
In its product line is the Select TENS™ Pain Management System, a portable device designed specifically for treating chronic, arthritic, and postsurgical pain. To ensure it delivers the desired treatment protocol for the condition and treatment site, the Select integrates site-specific, preset treatment programs.
Weighing in at less than 5 ounces, the device runs on three AAA batteries and offers adjustable pulse duration from between 0 and 400 microseconds at 50% peak amplitude, with a pulse-rate range of 2 to 150 pulses per second.
The latest addition to the Empi line of pain fighters is the Hybresis. This drug-delivery system puts iontophoresis technology—a clinically proven, noninvasive method of active transdermal drug delivery—into a wireless system combining the precise dosing of traditional dose controllers with wireless patch-only treatments.
A 3-minute skin-conductivity enhancement significantly reduces wear times, improving patient throughput and providing increased convenience for patients, according to the company. The device accommodates three treatment modes: Hybresis, standard, and patch-only.
REAL-EaSE
This patented neck support helps patients who suffer from clenched jaws, TMJ, headaches, cramps, and muscle spasms, along with other stress-related maladies. The REAL-EaSE was scientifically and orthopedically designed to gently cradle the neck along the base of the skull, allowing for deep relaxation.
Safe for patients of any age, the support utilizes the weight of a person's head to give traction to the neck and provides unique relaxation benefits. Most people feel relief from tight muscles and tension within 30 to 60 seconds, according to its manufacturer, Kenshin Trading Corp.
Biofreeze®
Biofreeze pain relievers, manufactured by Performance Health Inc, is formulated to provide a variety of benefits for therapy, pain relief, exercise/training, and overall comfort. All of the treatments contain Ilex, an herbal extract from a South American holly shrub that provides patients with fast-acting, penetrating, and long-lasting pain relief from a number of sources, including muscle soreness and sprains, arthritis, and joint pain. It also can be used prior to physical therapies, such as ultrasound treatments, massage and soft-tissue trigger-point therapy, and rehabilitation exercises.
A gel formulation is available in tubes or pump bottles, allowing for easy use during therapeutic massage. This hands-on application also reinforces patient touch, which has been shown to be very important in the healing cycle, according to the company.
The roll-on application allows for a mess-free method of applying the gel product. This can be most convenient for older patients who need to apply the product in hard-to-reach places or for someone in the workplace who must apply product during the workday. It also provides a convenient and sanitary means to apply the gel to a patient prior to ultrasound.
The Cryospray™ is the newest way to create a no-touch method of application, making it ideal for use either in a clinical or patient home setting. Delivery through a spray makes it particularly beneficial for acute conditions involving severe muscle spasms of the lower back or acute spasms of the upper back or neck.
Biofreeze pain relievers do not contain waxes, oils, aloe, or petroleum.
Created and manufactured by Utah-based Glo Germ™, Sore No More! relieves pain by blending six natural plant extracts with menthol, capsaicin, and witch hazel—creating a gel that provides temporary relief for muscle soreness, back pain, arthritis, sports injuries, migraine relief, cluster headache relief, and other related discomfort.
Fast acting and boasting a combination of heating and cooling ingredients, Sore No More! is comprised of safe, natural active ingredients, without any waxes, oils, artificial colors, or chemicals.
The treatment can be applied directly to the distressed area by rubbing a modest amount directly to the skin surface or adding it to a warm bath.
Accelerated Care Plus
The Megapulse® II Short-Wave Diathermy System from Accelerated Care Plus is for use in treating pain control, muscle spasms, joint stiffness and contractures, and chronic inflammatory conditions, as well as tenosynovitis, bursitis, and synovitis. The system automatically adjusts to the patient load for maximum convenience and safety.
Pulsed short-wave diathermy (PSWD) uses high-frequency, shortwave energy to generate thermal and subthermal effects in body tissues. Thermal application of PSWD is capable of producing mild, moderate, or vigorous tissue-temperature increases, and new designs have largely eliminated earlier problems of electrical interference and large, unwieldy capacitive electrodes, making today's PSWD technology safer and more convenient
A leader in the physical medicine market, Dynatronics offers a number of devices for the treatment of chronic pain. Dynatronic STS therapy, other forms of electrostimulation, and bi-polar magnets
The Dynatron STS™ Clinical, which features a simple, three-step setup process, allows medical professionals to simultaneously treat two patients. Clinicians can adjust the care delivered to meet the needs of a specific patient by using the unit's modifiable frequency ranges and eight customizable preset treatments, or they can make use of one of eight programmed treatment modes.
Ideal for the subacute patient, the Dynatron STSi™ provides the ability to combine the local benefits of interferential therapy for acute pain with the systemic benefits of STS for chronic pain.
For patients who are able to self-administer sympathetic therapy treatments, the Dynatron STS™ RX™ Home model extends the benefits of therapy after their clinical treatments are finished.
Amrex Ultrasound
Amrex® offers a number of affordable, pain-relief devices, including the Spectrum®Micro-1000, a clinical microcurrent generator that makes it possible to control a patient's pain during healing. The SpectrumMicro-1000 offers easy setup; "quick read" illuminated visual function indicators; and selectable audio current output LED display, 20 to 1,000 microampere range, 0.5 to 640 Hz frequency range.
The company's Z-Stim 100 offers a low-cost, reliable, prescription device designed to relieve chronic, intractable pain syndromes where analgesic drugs would be contraindicated. It features an adjustable pulse rate and intensity, as well as reusable electrodes.
Mettler Electronics Corp
Since the Sonicator® model was introduced in 1957, Mettler Electronics has been producing a myriad of quality electronic therapy devices. Its Sonicator Therapeutic Ultrasound includes several portable ultrasound units with varying accessories and functionality. All Sonicator devices feature detachable applicator cables, continuous and pulsed modes, and built-in applicator cradles. Sonicator Plus combination therapy units combine ultrasound with electrical stimulation in one compact package.
Flexall
An aloe-based, topical analgesic, FLEXALL® provides quick relief for muscle and joint pain, including backache, arthritis, bursitis, muscle strain and sprain, and tendinitis.
The company offers four formulas: original; a Vitamin E-enriched menthol formula; Maximum Strength, which delivers the maximum level of pain relief allowed, according to the company; and Ultra Plus, a greaseless and stainless combination of menthol, menthyl salicylate, and camphor.
ReGear
Based in Pittsburgh, ReGear Life Sciences Inc provides deep-tissue, therapeutic heating through comfortable, body-part-specific garments powered by a portable radio frequency generator.
This type of noninvasive, nonpharmacologic therapy helps patients who experience pain as a result of osteoarthritis, carpal tunnel, low back pain, fibromyalgia, or soft-tissue injuries.
If you are needing more assistance with your chronic pain and check out these resources.