Healthy Habits

Challenge
Healthy Living the Natural Way!
For a Healthier More Vibrant You!
---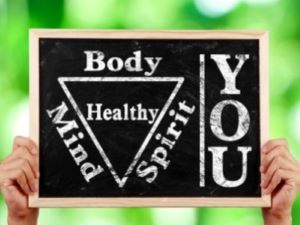 It isn't a secret that avoiding tobacco, eating healthier foods, drinking water, exercising, and getting enough sleep are essential to preventing chronic disease and promoting health. The Healthy Habits Challenge is your Guide to a Healthy Lifestyle Naturally! It is all about helping you create healthier habits!
Did you know that according to the CDC, many of today's chronic diseases are preventable?
They are not only preventable, you can reduce your risk of getting a chronic disease or improve your current health by developing healthier lifestyle habits. It's very upsetting to me that most of the deaths in the United States and globally are the result of diseases that can be preventable. Certain types of cancer, heart disease, chronic lung diseases, stroke, fatty liver, and type 2 diabetes are able to be prevented by creating healthier habits. Through education, lifestyle habits, and natural products and therapies, you can turn your health around or maintain what you have! An ounce of prevention is worth a pound of health. Don't become one of those statistics.
Why the
Healthy Habits

Challenge

I had my own struggle regaining my health after an accident in 1994. I was diagnosed with a chronic pain, neuro autoimmune condition known as RSD / CRPS (Reflex Sympathetic Dystrophy aka Complex Regional Pain Syndrome). My struggle back to health was horrific, long and exhausting! After being introduced to a more holistic approach to health care in 2005 I started feeling better. I began to make lifestyle changes, eating a healthier diet, focusing on restoring gut health, added some supplements and found the SOQI Wellness Products. All of the things I did helped me regain my health and I want to share what I found out with you!

FYI, I also continued my education in holistic and natural health and am working as a Certified Natural Health Professional. I also facilitate a chronic pain support group. Helping other people focus on rebuilding their health is what I do! Living with less pain, inflammation, fatigue and maintaining a healthy weight is what it's all about!
Only you can Decide to Live a
Healthy Lifestyle
It's time to change and start focusing on living the life you want by changing your habits – one habit at a time! The only regret I have looking back is that I chose to wait 11 years to do it! Don't wait like I did for something to happen to you, forcing you to make changes. Be proactive and start making changes today. It's always better to "do it because you want to, not because you have to".
Only you know how you really feel. Only you can decide to make changes. If you identify with any of the following statements, all you need to do is to ask yourself if you want to feel better!
Do any of these statements sound like you?
Do you feel tired all the time and would love to be able to do more things.
When you were younger, did you wake up this achy and stiff?
Are you wondering how you are going to manage your conditions pertaining to metabolic syndrome (type 2 diabetes, high cholesterol, high blood pressure, fatty liver)?
Feeling uncomfortable because you are heavier than you would like to be.
You are living with chronic pain or have another chronic health issue and want to feel better.
Want to learn more about healthy living.
What does a healthy microbiome or gut health have to do with it?
Getting older and concerned retirement may not be an enjoyable.
Wanting or needing to get in better shape.
Interested in what things you can do to improve your overall wellness.
How many fruits and vegetables should I be eating.
Do you feel stressed out all the time.
I know you are ready to feel better and make some changes, so let me help you by sharing what I did!
In the Healthy Habits Challenge, you will learn about how to build and create healthy habits as well as how to set realistic goals. Creating healthy habits helps to improve your lifestyle, diet and gut health which improves your overall health reducing your risk for many of today's chronic health concerns.
Join the
Healthy Habits

Challenge – Online Wellness Program!

Many of us, including myself have focused on what's wrong with us and not what's right or good for us. I used to spend a majority of my time focusing on managing my chronic pain and inflammation that I almost forgot I had a life to live.

I know what's it like to be half living and caught up in the chronic pain cycle. This 13 Week Email Program is my gift to you to help you shift your focus from pain or illness to building health.

Get Ready to Discover a Healthier You!
You are going to Learn simple yet critical strategies that are the KEY to finally achieving better health.
How to easily incorporate simple habits and food choices that will help you live a healthier lifestyle reducing inflammation and stress while promoting gut health.
Guidance and support from a certified holistic health practitioner and coach for free!
Easy-to-follow advice via e-mail that offers practical tips to help you gain energy and become a healthier version of yourself.
Key areas covered include: Staying Hydrated, Healthy Eating, Exercise, Gut Health, Supplements, Toxicity, Emotions and Support.
---
Healthy Habits
Challenge Program
Regularly $24.95
My FREE Gift to You
13 Weeks to a Healthier You!
Participants of the Healthy Habits Challenge are in compliance with our
Disclaimer | Privacy Policy | Terms of Use.
---